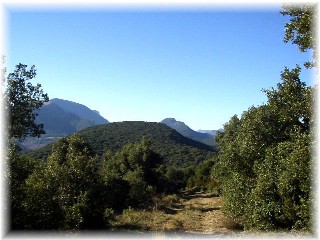 Whether young or old, adventure thirsty or laid back - everybody can enjoy this varied region according to their own heart's desire. Hardly any other place offers such a wide-ranging choice of close-up nature encounters, thrilling adventure sports or conventional family fun.
Where else in Europe is it possible to go skiing at 3000m in the morning and relax at the beach to soak up the sun that same afternoon? Here, where the mountains converge with the sea, practically the entire spectrum of outdoor activities can be found within a small area:

For walking, mountain biking and horseback riding the landscape presents a veritable paradise. The breathtaking beauty of this largely unspoiled mountain world has so far been preserved from the onslaught of mass tourism and thus still offers nature experiences that have become rare in Central Europe.
Of course the infinite opportunities for adventure, sport and fun are not restricted to the summer months, winter sports are equally eagerly pursued. Up in the nearby mountains, ski-resorts invite you for snowboarding, skiing and other 'cool' winter fun pursuits.